Posts from —
June 2011
Friend of the Curvy Life, and blogger extraordinaire, Atiya King, of the blog Secrets, Lies and Margaritas, sent me these great shots from the current issue of Vogue Italia, and hipped me to a website that I hadn't heard about: Vogue Curvy. I asked her to share her take on these images and the Vogue Curvy site.
Atiya writes:
Let's face it. The fashion industry has no idea what sexy is. They seem to be under the impression that sexy is young, 6 feet tall, blondes, with bodies like teen boys. I know. I know. It takes them awhile to catch up to those of us in the real world. See, in the real world, we know that sexy is more than that. Sexy is quirky. Sexy is smart. Sexy is ambitious, and sometimes, sexy is a whole lotta woman!
Vogue Italia has stepped up their game. Their glossy, black and white, June 2011 cover features sexy, plus-size models Tara Lynn, Candice Huffine and Robyn Lawley. This is what most women look like. Soft, voluptuous and hot! We need to see more of this. Actually, we want to see more of this.
A curvaceous beauty hasn't graced the cover of Vogue since Sophie Dahl's spread in April 2000. Clearly, it's been too long. So, I'd like to thank Vogue Itlaia's editor-in-chief Franca Sozzani for having the courage to put these beautiful, buxom women on the cover. Hopefully, one day, this will not be such a novelty issue.
Until then, check out Vogue Curvy for more pictures of this sexy issue.
June 27, 2011 1 Comment
Our curvy friend, Jeanette DePatie, AKA "The Fat Chick," author of The Fat Chick Works Out! (Fitness that's Fun and Feasible for Folks of all Ages, Sizes, Shapes and Abilities)
gave us the heads up about a great event in San Francisco in August. Early bird ticket sales end this Friday, so make sure you check it out now.
Here's the info:
The Association for Size Diversity and Health (ASDAH), is hosting a two day educational summer conference, No BODY Left Behind – The Health at Every Size or HAES Model: Ensuring an Inclusive Approach to Health & Wellness, at the Sofitel San Francisco Bay, in San Francisco, August 12 through August 14, 2011.
The conference will focus on the HAES approach to health – intuitive eating and pleasurable physical activity rather than dieting and weight loss. Panels throughout the day will address specific challenges to the HAES model in healthcare including, weight bias and discrimination, the need for HAES education for medical students, the need to unify the HAES and ED communities and avoiding healthism.
The ASDAH community is committed to promote education, research, and the provision of services which enhance health and well-being, and which are free from weight-based assumptions and weight discrimination. Don't miss this exciting opportunity to meet highly qualified healthcare professionals in a dynamic and interactive format to address the need for competent and compassionate healthcare for people of all shapes and sizes.
View the conference schedule here.
Register by June 25 at http://www.sizediversityandhealth.org/ to receive the early bird rate of $30 off the conference rate. ASDAH have negotiated a terrific room rate of only $99 at the luxurious Sofitel in the heart of the San Francisco Bay Area.
Don't miss out!
June 22, 2011 No Comments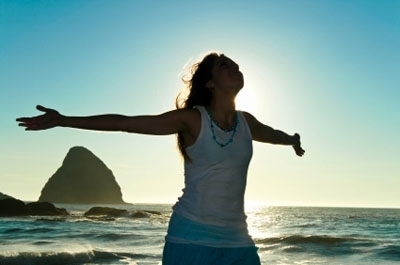 I read an interesting article in Whole Living magazine (June 2011 by Lori Leibovich) about a book called "The Self-Compassion Diet." While the book is targeted at dieters, I found the tenants of self-compassion applicable to the business of life.
To quote from the article: "According to Kristin Neff, the University of Texas professor who created the self-compassion scale used in psychology research today. self-compassion has three essential components: mindful awareness, which translates to giving full attention to the present moment with as much acceptance as you can muster; self-kindness, or treating yourself with care rather than beating yourself up; and and common humanity, the understanding that suffering is part of the human experience and that you are not alone."
So, wherever you are in your process, for the good or for the bad, make sure to give yourself a daily dose of self-compassion. Have acceptance for where you are today, treat yourself kindly, and remember, you are not on this journey alone, seek out those who can relate to where you are and where you want to be.
June 14, 2011 No Comments